Man arrested for 'taking a photograph' in court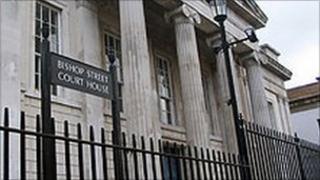 A man's been arrested at Londonderry Magistrates Court for allegedly taking a photograph on a mobile phone inside a court room.
It was said to have happened during a case involving 42-year old Philip O'Donnell from Baldrick Crescent in Derry.
Mr O'Donnell is charged with carrying out last year's bomb attack on Strand Road Police Station.
A member of security staff reported the allegation to the judge on Wednesday.