Masked men shoot teenager in leg in north Belfast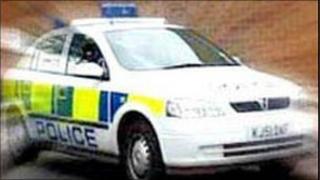 A teenager has been shot in the thigh in a paramilitary-style attack in north Belfast's New Lodge area.
Three men attacked the 17-year-old at his home on the Carlisle Road at about 1830 GMT on Saturday.
Sinn Fein assembly member Conor Maskey described it as an act of "reckless violence".
"The community of north Belfast has been at the centre of major disruption this week and are clear they do not want blood on their streets," he said.
"Those responsible for these attacks need to fall in behind the efforts, led by the community, to create safer streets in the New Lodge area rather than intimidating people with the use of guns."