Tributes paid to Bloody Sunday doctor Raymond McClean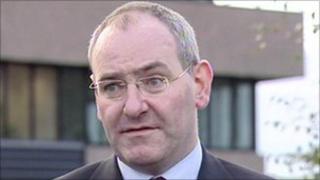 Tributes have been paid to a former Mayor of Londonderry who treated the dead and wounded on Bloody Sunday.
Dr Raymond McClean, who was 78, died at the weekend.
He was a Derry GP and civil rights activist who in the 1990s wrote a book about his life and the events leading up to and on Bloody Sunday called The Road to Bloody Sunday.
Deputy First Minister Martin McGuiness said it was 'hugely poignant' that Dr McClean died this weekend.
"He was associated with Bloody Sunday from the very beginning, and had the terrible duty on the day of tending to the dead and injured," he said.
"I want to offer my sincerest condolences to his wife Shelia and to his family."
Foyle MP Mark Durkan has also paid tribute, saying the doctor was "concerned for the health of the community and of the city he loved and served".
"The compassion and motivation that made him a doctor extended to a concern for people's social and economic well being not just their physical health," he said.
"As a civil rights activist and as one of the first councillors elected in a Derry free of gerrymandering he was a champion for change and justice.
"Again both as a doctor and an activist he played a valiant role on Bloody Sunday - attending so many of the wounded and dying and serving as a tireless witness for their innocence."