Limavady domestic rate decrease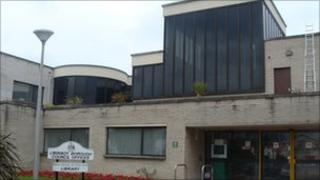 Councillors in Limavady have struck a decreased district domestic rate.
It was struck at 0.4005 pence in the pound on Tuesday night, a decrease of 0.72%.
SDLP councillor Michael Coyle said "it may be among the lowest in Northern Ireland."
The non-domestic rate was also decreased.
United Unionist Coalition councillor, Leslie Cubitt, voted against the rate.
He said it could have been "even lower."
"I thought it should have gone down by at least five per cent," he said.
"We could achieve that by reducing council staff for example, and capital projects could also be reduced.
"We are not doing enough for the ratepayers."
However SDLP councillor Michael Coyle said he thought a "balance had been struck between reducing the rate and providing services."