Trust chief to face Stormont quiz over X-ray backlog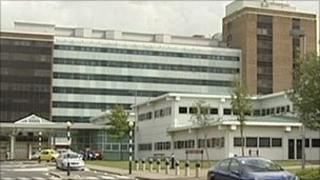 Western Health Trust chief executive, Elaine Way, will be questioned by the Stormont Health Committee later about a backlog in assessing X-rays.
Last week it emerged it took 10 months to clear a backlog of about 18,500 x-rays at Altnagelvin Hospital in 2010.
Four cancer patients received a late diagnosis and one man later died. Another is terminally ill.
The Trust said the backlog has been cleared and apologised to patients affected.