Morrow tables questions to Ford over jeans theft case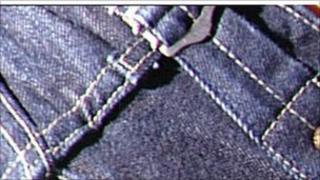 Lord Morrow has tabled questions to the Justice Minister after a Strabane woman was jailed for three months for stealing a pair of £10 jeans.
Alison Hewitt, from Patterson Park, was convicted on Wednesday after a five-day trial. She is to appeal the jail term.
Her family has described it as "madness".
Londonderry Crown Court heard she had taken three pairs of jeans to a changing room but returned two. Police found the third in her baby's pram.
The judge said she had been given several opportunities to plead guilty.
Lord Morrow, who is chairman of the assembly's justice committee, has asked David Ford to determine whether a similar sentence had "been handed out in the past".
"There is no doubt that a three-month prison sentence is a severe punishment for a relatively minor crime, particularly given how leniently much more serious crimes have been treated in the past," he said.
"I have tabled an assembly question to the Justice Minister to ascertain how many cases there have been in the past five years where individuals have been sent to prison after stealing items of low value.
"There must be consistency in sentencing. We need fairness therefore we need to establish if all those convicted of theft for items of less than £10 have received similar sentences."
Lord Morrow said that at the Justice Committee this week, it was revealed that it costs £95,000 a year to house a prisoner in Northern Ireland.
He said "it must be asked whether it is worth spending nearly £25,000 of public funds to imprison someone for stealing an item costing £10".
Earlier on Thursday, Ms Hewitt's family said the situation was "a complete nightmare".
The 27-year-old's brother, Niall Coulter, said they had been unaware that the single mother had committed the offence.
"It's just so sad that she was carrying this burden and didn't tell us," he said.