600 homes affected by burst water main in Kilkeel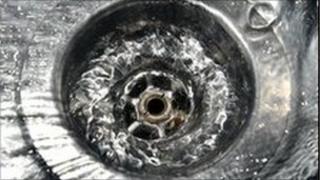 Northern Ireland Water has said about 600 customers are affected by a burst water main in Kilkeel, County Down.
It said a repair on the water main at Head Road would be carried out at 1500 GMT on Sunday.
Last week up to 3,000 homes in the town were without water because of a burst main on the Head Road.
NI Water said up to 70 customers on the Blacks Road in west Belfast had supply affected due to a "burst" on Sunday.
It said supply should be restored by 2400 GMT.
It said customers in both areas could phone its Waterline on 08457 440088 for further assistance.
The affected areas in west Belfast included William Alexandra Park, Larkfield Avenue and Larkfield Park.
Newry and Mourne councillor, Henry Reilly, said that water from the burst main in Kilkeel was "shooting out and going maybe 50 metres in the air".
"The water is so intense that cars can hardly pass it," he added.
NI Water said it had contacted critical care customers and nursing homes in Kilkeel to check their supply status. A list of affected areas is available on the firm's website.
SDLP leader and South Down MP, Margaret Ritchie, said the reasons behind the burst water mains in Kilkeel, had to be "found and dealt with".
She said she had organised a meeting with NI Water about the matter.