Man admits exposing himself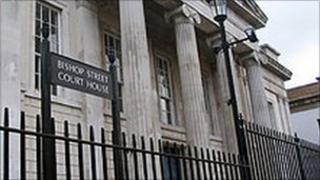 A 41-year-old Londonderry man who admitted indecently exposing himself has been placed on the sex offenders register for five years.
Brian Stewart Taylor, formerly of Primity Crescent in Newbuildings, committed the offence in August 2010.
Londonderry Magistrates Court was told that Taylor, who now lives at another address in the Waterside, had been driving the woman in a car.
He was also put on probation for two years.