DVA is given fixed penalty powers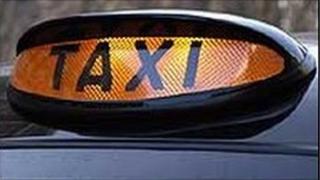 Driver and Vehicle Agency (DVA) officers can now issue fixed penalties to drivers, it has been announced.
Depending on the nature of the offence, drivers can be offered a fixed penalty instead of being prosecuted through the courts.
The offences include mechanical defects, overloading, failing to wear a taxi driver's badge, and failing to display a taxi roof sign.
Some of the offences could also attract penalty points.
However, if an offender has committed an offence that will take them over the limit for penalty points they will be prosecuted in court.
The fixed penalties will initially be £30 for a non-endorsable offence (one which does not result in penalty points) and £60 for an endorsable offence.
However, additional legislative powers are to be introduced later in the year to enable offenders to be penalised according to the type and severity of offences.
Environment Minister Edwin Poots said: "These new powers will speed up the whole process without tying up the courts in expensive legal proceedings.
"They will hit non-compliant drivers and operators where it hurts - in the pocket.
"And of course those who comply with the law won't be affected."