Cork air crash: funerals for two victims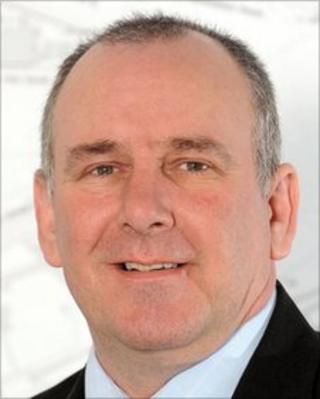 Funeral services have been held on Thursday for two of the six people who died in the Cork air crash.
Captain Michael Evans, 51, was a deputy harbour master at Belfast Harbour. His funeral will take place in Belfast.
Two of the plane survivors Laurance Wilson and Donal Walshe attended the funeral of Mr Evans.
A service is also being held in Belfast for another victim, Richard Noble. The 48-year-old, originally from Yorkshire, had lived in NI for several years.
Funeral services for two other victims from Northern Ireland were held on Monday.
Brendan McAleese, who was originally from Tannaghmore, County Antrim, owned the Central Laundries business in Cookstown in County Tyrone, and was married with a young family.
The 39-year-old was a cousin of the Irish President Mary McAleese's husband Martin.
Pat Cullinan, 45, originally from Omagh, County Tyrone, was a partner in accountancy firm KPMG in Belfast.
The two crew on board the Manx2 flight from Belfast to Cork also died in the crash.
Jordi Gola Lopez, 31, was from Manresa, Barcelona.
The pilot of the Manx2 flight had been working with the airline for less than a year.
His British co-pilot, Andy Cantle, was from the north east of England.
The 27-year-old was previously a lifeboat volunteer in Sunderland.