NI Charity Commission announces regulation 'first step'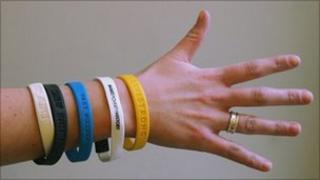 The Charity Commission for Northern Ireland (CCNI) has announced the introduction of charity regulation to the region.
From Monday, charities in Northern Ireland will now be subject to local regulation.
CCNI will be able to examine all charities currently registered with HM Revenue and Customs for tax purposes.
Details and a list of the more than 6,000 registered charities will be published on the CCNI website.
Chief commissioner of CCNI Tom McGrath said the move was "a huge step" towards giving the Northern Ireland public the same level of protection that exists in other regions of the UK and Ireland.
"The new powers do not apply to all organisations, and will only affect those already registered with HMRC. However, this is a welcome move towards full registration and the independent regulation that CCNI will bring," he said.
"CCNI was established to ensure Northern Ireland has a dynamic and well governed charities sector, in which the public can have confidence, and these powers allow us to take the first public steps in that process."
Alex Attwood, Minister for Social Development said the move was a "transitional measure" towards allowing the commission to begin regulation and investigations of charities registered with HMRC.
"Up until now, the governance and practices of charities have been overseen by central government. As a result there has been no formal registration and only limited provision for investigation and enforcement of the law through the PSNI," he said.