Institutional abuse victims consult with task force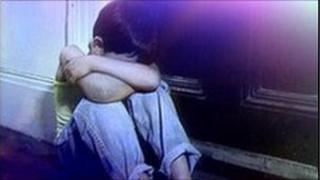 Victims and survivors of historical institutional abuse will take part in the first consultations with the Executive's task force in Armagh later.
The Executive announced in December it would hold an inquiry and survivors are being encouraged to give their views on what shape it should take.
It follows the Ryan Report in the Republic which uncovered decades of endemic abuse in some institutions.
Meetings will also be held in Belfast and Londonderry this week.
Survivor of abuse Paul Toner urged others to contribute.
"It gives people a chance who have kept it quiet for years," he said.
"Today is the day that they can go along and speak out and express their views on what they want out of these terms of reference and what they want Stormont to do about it for the inquiry."