Suzanne Breen wins libel settlement from the NUJ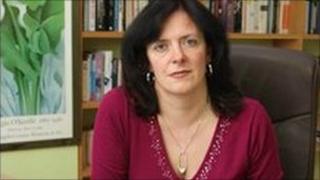 An investigative journalist, who was taken to court by the PSNI to pressure her to hand over information about her sources, has received an apology and retraction as part of a settlement reached in her libel case against the National Union of Journalists (NUJ).
Suzanne Breen will also receive undisclosed damages from the union.
Ms Breen began defamation proceedings against the NUJ after its magazine published comments about her stance on protecting sources in her stories on the Real IRA.
The comments followed her victory in a legal battle with police in June 2009 who were trying to make her surrender information on dissident republicans.
Her libel action against the union, of which she is a member, was set to begin shortly at the High Court in Belfast.
However, the judge was told a resolution had been reached following negotiations.
Outside the court Ms Breen said: "It's been an extremely stressful time for myself. I'm delighted it's all over and very pleased with the outcome."
Her lawyer, Paul Tweed, said Ms Breen had taken the case with "the greatest of reluctance".
"However, such was the gravity and outrageous nature of the offending allegations, which not only sought to undermine her professional integrity, but also could have prejudiced her personal security and that of her young family, that she was left with no choice but to issue these defamation proceedings," he said.
The amount of damages the journalist will receive will not be revealed as part of the agreement.
But Mr Tweed said Ms Breen was "relieved and very satisfied" with the settlement.
He said the agreement included "a categoric retraction and apology, payment of substantial damages and an indemnity in relation to her legal costs".
"My client believes that her actions will not only have totally vindicated her own reputation, but will also serve to protect other journalists from being put in a similar unsatisfactory position in the future, in circumstances where total impartiality and independence are of vital and fundamental importance to their professional standing," Mr Tweed added.