NI children's writers on Irish award shortlist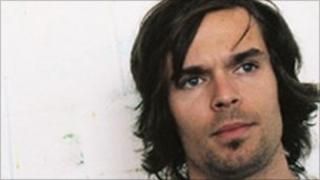 Four writers and illustrators from Northern Ireland are on the shortlist for a prestigious Irish children's book award.
Caitriona Hastings originally from County Tyrone and her co-author and illustrator Andrew Whitson from Belfast have been nominated for Mac Ri Éireann, a story about the king of Ireland.
Sheena Wilkinson, an English teacher at Methodist College, Belfast, was shortlisted for her teenage novel, Taking Flight.
It is a story which moves from a harsh Belfast housing estate to the glamour of the showjumping ring and is fast-paced and full of conflict, jealousy and courage.
Oliver Jeffers, who was born in Western Australia, grew up in Belfast and now lives and works in Brooklyn, New York, has been selected for two titles: The Heart and the Bottle and Up and Down.
It was when he was runner-up in the Belfast morning newspaper, The Irish News' amateur art competition in 1995, that he seriously considered illustration as a direction for his life.
The Bisto Children's Book of the Year Awards are the leading children's book awards in Ireland.
Keith O'Sullivan, chair of the shortlisting panel said: "This year we have ten exceptional titles from a mix of established names and new talent.
"Irish authors and illustrators have shown exceptional skill in tackling both classic texts and contemporary themes. The shortlist offers something that all readers, young and old, will enjoy."
The six others on the shortlist are: A Bit Lost by Chris Haughton; Dancing in the Dark by Peter Prendergast; Prim Improper by Deirdre Sullivan; The Lunatic's Curse by F E Higgins; The Owl and The Pussycat illustrated by Kevin Waldron and Tiny Little Fly illustrated by Kevin Waldron
The awards include the "Children's Choice Award" which was voted for by 10 junior juries located across the island of Ireland including one at Bangor Grammar School, County Down.
The winners will be announced at a ceremony in The National Library of Ireland on Monday 16 May.