Suspected stalker's detention to be reviewed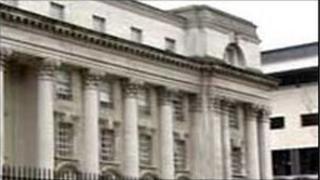 An alleged stalker has won the right to have his continued detention in a psychiatric unit reconsidered.
The High Court in Belfast quashed a decision to refuse the man's bid to be discharged and ordered the case to be heard again by a new tribunal.
The case involved a 22-year-old former university student assessed as suffering from schizophrenia and delusional beliefs about the victim.
He is said to have contacted her by Facebook and loitered outside her home.
The man also allegedly contacted her friends and boyfriend by internet or mobile phone.
He pleaded guilty to breaching the peace after she reported his conduct to the police in 2009.
Although the events happened in another part of the United Kingdom, he was transferred a year later to a psychiatric unit in Northern Ireland.
He launched judicial review proceedings to challenge a Mental Health Review Tribunal decision in October 2010 which dismissed his application to be discharged from detention.
'Delusional ideas'
The decision not to release him followed two psychiatric reports. One claimed he had delusional ideas about his victim and warned that discharge would lead to an immediately heightened risk of psychological harm to her.
Although the man had made no threats of violence, another psychiatrist expressed the opinion that there had been significant episodes of stalking behaviour.
In its decision, the tribunal held that discharge would create a substantial likelihood of serious physical harm to other people.
It also referred to the risk of psychological harm to the woman, who said she was afraid.
However, on Tuesday Mr Justice McCloskey ruled that the panel had erred in law by failing to correctly apply the statutory tests.
He pointed to the absence of any examination and determination of the reasonableness of the victim's fear.
"While I accord due deference to the expertise and experience of the tribunal members, who plainly set about their task conscientiously, this cannot displace the outcome of the dispassionate and objective audit of legality which the court has carried out," the judge said.