Father angered at abuser's suspended sentence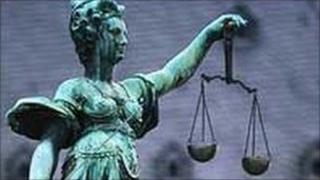 A father has criticised the jail term given to a man who admitted abusing his two sons while baby-sitting them.
Ciaran Keegan, 25, of Abbey Park, Armagh, admitted gross indecency and indecent assault on one of the boys who was aged six at the time.
He had earlier been sentenced to two years probation for assaulting the boy's older brother, who was 10, on the same occasion.
He was given an 18-month suspended sentence.
The judge said part of the reason Keegan had not been jailed was because he was himself a teenager at the time he abused the boys.
'Protector'
Outside court, the boys' father, said the family felt let down by the judicial system.
He said: "As a father of these boys, I was meant to be their protector and I couldn't do that when they needed me most.
"When they told me about this, I was shocked and horrified and needed to do something about it and five years of work and family togetherness ended here today with him walking free,"
"I don't know what that says about the society I live in."
However, he said he didn't regret taking the case, adding: "I have great pride in my kids for what they've done - what they've tried to do - the only right thing to do.
"I have great pride in them and great respect for them; they're going to grow up to be great adults and fine people".