Four in court after £50,000 drugs find in Shankill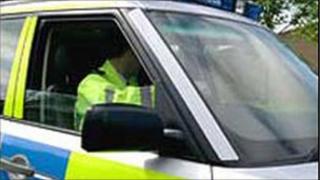 Four men, including a father and son, have been remanded in custody charged in connection with a £50,000 drugs seizure in west Belfast.
They were arrested after cannabis and ecstasy tablets were recovered during the search of a house and car in the Shankill area of the city on Monday.
Some of the drugs had allegedly been transported in the vehicle from Newry.
A detective told the court police believe cash found on the father and son was to be used for buying drugs.
Appearing before Belfast Magistrates Court were Newtownabbey men Colin Henry Leighton, 47, of Abbey Green, and 29-year-old Colin Leighton, from Knockenagh Drive.
They face a total of seven charges each, including possession of cannabis with intent to supply and having amphetamines and criminal property.
Also in the dock was James Wilson, 53, of Bartleys Wood, Ballywalter, County Down, who is accused of possessing ecstasy and cannabis with intent to supply.
He is further accused of having criminal property, namely cash.
A fourth suspect, Barry McNulty, 37, of John Martin Gardens, Newry, is charged with having cannabis with intent to supply.
All four were remanded in custody to appear again via video-link next month