Man jailed for two years for abusing boy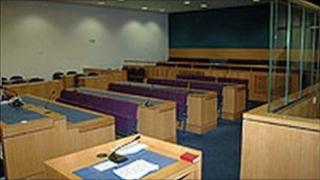 A man who sexually abused an eight-year-old boy 21 years ago has been sentenced to two years imprisonment.
Thomas Moore, 41, of Dunadry Mews, Muckmore, Antrim, admitted five charges of gross indecency.
The court heard the offences came to light last year when the victim, who is still receiving counselling, spotted Moore in a supermarket.
The judge said Moore's guilty pleas had saved his victim "from the pain of having to give evidence".
The judge added that those who "rob children of their innocence by exploiting them sexually", must expect to go to jail not only to deter others, but also to show the public the courts will not tolerate such behaviour.
A defence lawyer said that a guilt-ridden and remorseful Moore has attempted to take his own life on three separate occasions over the years and "only wished he could turn the clock back to prevent what occurred".
Moore was put on the Sex Offenders' Register for 10 years and banned from working with children and vulnerable adults for the same period.