Belfast care worker wins sex discrimination case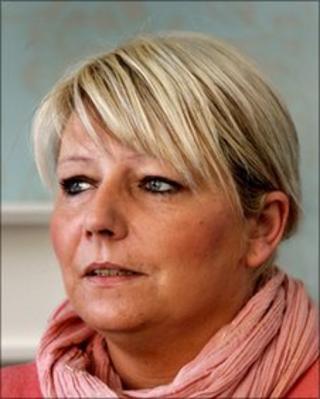 A Belfast care worker judged by a tribunal to have been subjected to unlawful sex discrimination by former employers, has been awarded £9,500.
The industrial tribunal said the Provincial Care Agency failed to provide Helen Wilson with job references despite repeated requests.
Told she needed a reference, the agency said: "You are the big girl who wanted a baby and did not want to work".
As a result, she was unable to take up a new job.
Mrs Wilson (42) had been working as a domiciliary care worker for the Carryduff-based agency for over a year before she went on maternity leave in December 2008.
'Have to resign'
When she returned to work in August 2009, the childcare arrangements she had made almost immediately fell through and, when she was unable to agree a suitable shift pattern with her employer, she had to resign from her job.
The tribunal heard that when she explained that she would have to resign if the agency did not offer her suitably-timed shifts, she was told: "This is what happens when you have babies".
Mrs Wilson immediately sought and found a job offer which allowed her to make suitable arrangements for her baby.
For the post she was offered there was a legal requirement that she provide detailed references from her most recent employer.
The Provincial Care Agency failed to provide this in spite of repeated requests.
Direct result
The tribunal found that the agency delayed and prevaricated in providing a reference despite numerous requests made by Mrs Wilson, by the company who were offering her the new job and, on Mrs. Wilson's behalf, by the Citizens Advice Bureau.
It also found that the agency did this in the knowledge that Mrs Wilson would be unable to obtain employment without a reference; and that it was as a direct result of their behaviour that Mrs Wilson was deprived of this job opportunity.
The tribunal ruled that this constituted sex discrimination in that it related to the fact that Mrs Wilson had a baby.
They also found that the agency treated Mrs Wilson less favourably than a male worker to whom they had provided a reference, and that this was also sex discrimination.
Mrs Wilson was awarded £6,000 for the injury her feelings and a further £3,500 damages for what the tribunal described as "a deliberate attempt on the part of the respondents to discredit the claimant, to humiliate her before the tribunal and to sully her reputation".
"Because of the delay in giving me a reference I was twice denied the opportunity to take up posts which I had been offered," she said.
"At that time, with a young child and in need of a job, this was very stressful and distressing. I am glad that the Tribunal has marked the injustice of treating someone in this way just because they have had a baby."