Evidence in Patrick Devine murder case under review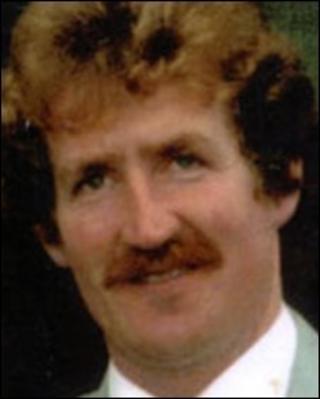 A detective leading the investigation into the murder of Patrick Devine has said a full review of all the evidence in the case is under way.
The inquest into the sheep farmer's death at his home near Claudy in 2004 took place on Wednesday in Londonderry.
The coroner, John Lecky, found that Mr Devine died of at least nine gunshot wounds to the head and chest.
Detective Chief Inspector Ian Magee said the police investigation was still "very much live and ongoing".
Police believe the murder took place against a background of alleged land disputes and sheep stealing, and that there was paramilitary involvement.
However, no-one has ever been convicted in relation to the killing.
Detective Chief Inspector Magee called on local people to examine their consciences.
He said that despite extensive interviews and forensic examination of the murder scene and Mr Devine's landrover, they had come up against a "wall of silence" in the local community.
"The murder was well-thought out, planned and executed, and those responsible were sufficiently familiar with forensics to be able to remove ballistic evidence from the scene."
He said he hoped the review would provide some new leads, and he assured Mr Devine's family that he would follow all the recommendations.
The Coroner, Mr Lecky, described the killing as "a particularly nasty murder".
He found that Mr Devine was shot at least nine times as he sat eating his dinner at his home at Strangawilly near Claudy on the 13 September, 2004.
His attacker fired through the kitchen window, hitting him several times, and he managed to stagger out to the hallway where he was shot through the head at close range as he lay on the floor.
Mr Devine's brother-in-law, Emmet McShane, read a statement on behalf of the family following the inquest.
He said that Mr Devine's elderly mother, Kathleen, had not attended the inquest, as she could not bear to listen to the circumstances of her eldest son's murder.
He urged local people to come forward with any information that could lead to a conviction.
"We appeal to the public to end our living nightmare. We know Patrick will never be brought back to his family but we need closure so the family can move on."