NI health trust paid former worker £84k after exit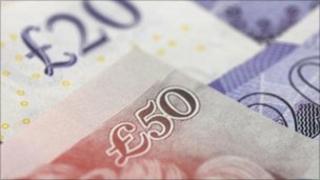 The BBC has learned that a health trust mistakenly continued to pay one of its workers for eight years after they had left.
The support worker was employed by a Belfast health trust until they left their post in 2001.
It has emerged that despite having moved on they continued to receive a salary until late 2009.
The amount they received because of the mistake added up to about £84,000.
Belfast Trust said the error was uncovered during a routine review and the payment was immediately stopped.
SDLP MLA Patsy McGlone sits on the Stormont committee which scrutinises public expenditure.
He said that "almost every week" the Public Accounts Committee heard a "litany of poor results from the public sector right after another".
"We have great efficiencies in other aspects of the public sector, but quite clearly now and again these instances pop up where systems are in place which are not working, where possibly management structures are in place which are not working," he said.
"Those need to be rectified to make sure that errors such as this do not happen again."
A trust spokesperson said that police had been informed in early 2010 and that the matter was still the subject of both civil and criminal investigations.