Rugby-tackle judge from Newtownards in Northern Ireland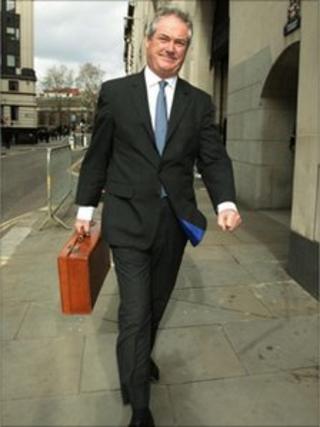 A judge who rugby-tackled a sex offender to the ground to prevent him escaping from court, is from Newtownards, Northern Ireland.
Judge Douglas Marks-Moore, 60, grabbed Paul Reid, 34, at Woolwich Crown Court last year.
Reid, pleaded guilty to two escape charges at the Old bailey on Wednesday.
Father-of-four, Judge Marks-Moore, is a former Irish Guard and past pupil of Regent House and had taught in Gransha High School, Bangor.
Judge Marks-Moore was the judge in Reid's rape trial at Woolwich Crown Court in 2010 when he made the escape attempt.
Judge Marks-Moore, who was in his wig and robes, grabbed Reid around the throat and rugby-tackled him to the floor as he ran out of court and into a corridor.
The former Irish Guardsman pinned Reid down until security guards arrived.
Reid appeared before the old bailey on two charges of escaping on Wednesday.
Judge Roberts told the court that Reid had two previous convictions for escape.
He also revealed Reid had two rape convictions and said he should be jailed for life with a minimum term of six years and three months.