Dr Kieran Deeny won't contest next assembly election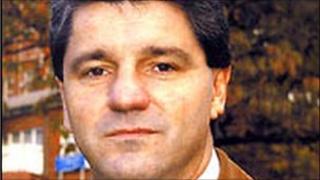 Dr Kieran Deeny will not stand in the Northern Ireland Assembly election in May.
The independent MLA stood on a health ticket in West Tyrone for the first time in 2003 and topped the poll with almost 15% of the vote.
In 2007, that had dropped to just over 9%. He also stood for Westminster in the constituency in 2005, finishing second behind Sinn Fein's Pat Doherty.
The 56-year-old is still a practising GP in Carrickmore.
Dr Deeny won his assembly seat in 2003 on a single issue ticket to save hospital services in Omagh.