Planning figures show construction downturn to continue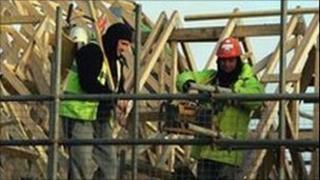 New figures from the Planning Service suggest the downturn in the development and construction industries is continuing and may be getting worse.
The service received 3,710 planning applications between October and December 2010 - 20% lower than the same period last year.
It is also significantly lower than the number of applications received in the first two quarters of 2010.
Fermanagh had the largest annual decrease with 124 fewer applications.
There were annual reductions in all but three of the 26 local government districts.
The construction industry has been badly effected by the bursting of the property bubble with thousands of people losing their jobs.