Portstewart murder victim was 'tremendous employee'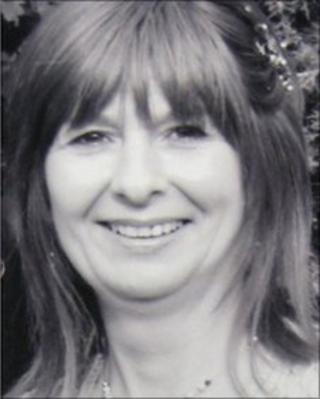 The woman shot dead at a launderette in Portstewart, County Londonderry, on Friday, was "everything you would want" from an employee, her former boss has said.
Michael Moss is the owner of the launderette where Marion Millican, 51, was killed as she ate her lunch.
A man in his 40s has been arrested in connection with the shooting.
Mr Moss said he could not speak "highly enough" of Ms Millican and said it was an "unspeakable murder".
"Marion was just a lovely person, a tremendous employee," he said.
"She was reliable, honest, dependable, trustworthy, punctual, capable, everything you would want.
"She was more than an employee, she was a friend of our family.
"It is just an absolutely devastating situation."
'State of shock'
Mr Moss said Ms Millican had been employed at the launderette in the Promenade area for 15 years and that its customers had "loved her".
"The glass was always half full, there was always a smile on her face and it was a pleasure to have known her," he added.
"It is an unspeakable murder, it just makes no sense.
"It is futile and no-one will ever understand it, the whole community is in a state of shock."
Ms Millican was declared dead at the scene at about 1330 GMT on Friday. A firearm was recovered nearby.
A man was arrested in the Kilrea area about 20 miles from Portstewart.
Ms Millican's funeral is due to take place in Coleraine on Tuesday.