University consultation papers being launched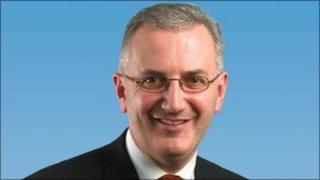 The minister for employment and learning is launching two consultation papers on university issues.
One deals with Stranmillis College and the other tuition fees.
The minister, Danny Kennedy, has been clear that he will make no decision on the future of university tuition fees in the lifetime of this assembly.
But his consultation paper is likely to set out five different options - from scrapping the fees to imposing the £9,000 a year charge agreed in England.
Whatever option is adopted would have to wait until after May's assembly election.
Sinn Fein has already said it would block any increase in fees which currently stand at just over £3,000 a year.
A second consultation paper will be revealed on the proposed merger of Stranmillis College and Queen's University Belfast.
Queen's has said it has set aside £5m to refurbish the buildings and it intends to move its own teacher training courses to the site.
However, opponents are concerned about the loss of the particular ethos of Stranmillis and the possibility of the grounds being used for housing development.