Wellington Park alert 'an elaborate hoax'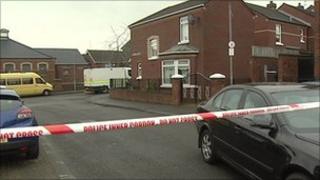 An alert which saw a number of people moved from their south Belfast homes has been declared an elaborate hoax.
Wellington Park had been closed for a time while the Army examined a suspect object.
Earlier, a suspicious object which caused a security alert in west Belfast was described as "viable" by police.
A number of homes were evacuated while army technical officers examined the device at Ardmoulin Place. Police said the object was a "small viable device".
It was removed for further examination.