IFI defends its US funding grant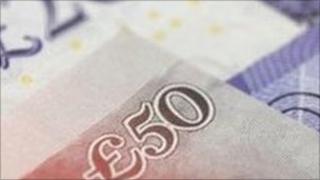 The International Fund for Ireland has been criticised by the chairman of a prominent Irish-American lobby group.
Trina Vargo of the US-Ireland Alliance said the US government should stop giving money to the fund because it was creating a culture of dependency
Chairman of the International Fund for Ireland, Denis Rooney, said the money is spent very carefully.
"The IFI funding is very important for communities in Northern Ireland and in the border counties," he said.
"This has been evaluated recently and it produced a very strong record of effectiveness and success.
"Congress itself knows about the projects and we've also got an observer from the United States who comes along to the board meetings.
"They have all seen the value of the work, particularly things like the sharing neighbourhood programme.
"They have also seen the many young people put through various schemes so I think our track record speaks for itself and I don't think there is any sense of disappointment with the quality of work the fund has done."
The IFI is supported by donations from the European Union and the governments of the United States, Canada, Australia and New Zealand.
It is dedicated to developing and funding initiatives to promote integration, to building a lasting peace in Northern Ireland and in the border counties in the Republic of Ireland
Speaking about the IFI, Ms Vargo also pointed out that the unemployment rate in Northern Ireland was lower than the US.
Mr Rooney said the funding criticism had come at an unfortunate time economically for the US.
"America is going through its own issues and because of that the IFI has come under its radar and we are still making a very strong case for the work we do at Capitol Hill," he added.
"Equally we must recognise the generosity of America funding the IFI for 25 years.
"In the last five years, our projects have switched to reconciliation and the work we want to do is about cementing the peace process and integrating the community.
"There is more to be done, and we are ideally placed through our independence and our experience."