42 job losses as furniture stores close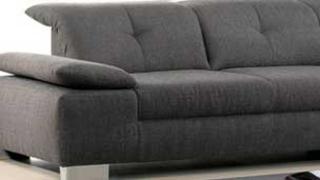 Irish furniture company Dekko is closing down with a loss of 42 jobs.
Plans to close the company's stores on Boucher Road, Belfast and Junction One, Antrim were announced on Wednesday.
Dekko managing director Michael Bambrick said he wanted to apologise to everyone who suffered loss or disappointment due to the closure.
"Regrettably we have been forced by economic circumstances outside our control to cease trade, and therefore commence a closing down sale," he said.
"I can assure you none of the management or staff could have tried harder to keep the business going."
The company's warehouse in Derriaghy will also close.
The last published accounts for the company which controls Dekko, Anastasia Ventures Ltd, illustrated the pressure the business was under.
In the year ending 28 February 2010 the profit and loss account showed a deficit of £664,000 compared to a deficit of £67,000 in the previous year.
In the same financial year shareholders funds fell from £638,000 to £42,000.
Any customers who have placed orders with Dekko should contact them.
The Dekko website said a closing down sale at both outlets has now begun.
DUP MLA, Trevor Clarke, said the move was disappointing.
"This news will come as a shock to those who are to lose their jobs at a time of economic difficulty which has been enhanced by the cuts to our block grant by the Conservative and Unionist Government," he said.
"Junction One was the gem in the Crown of South Antrim when it opened, bringing investment and jobs to the local area which has suffered at the hands of a changing economy."