Prime Minister hails Queen's visit to Irish Republic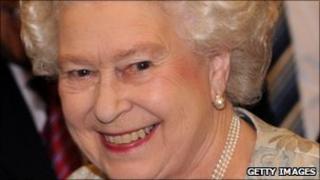 The Prime Minister has said the planned visit of the Queen to the Irish Republic is a symbol of the "strong partnership and friendship" that exists between the UK and Ireland.
David Cameron was speaking in Westminster during a reception to mark St Patrick's Day.
Politicians from London, Belfast and Dublin attended the event.
Irish cabinet minister Joan Burton said the Queen's visit "would seal the peace process".
Among those attending the reception on Wednesday were DUP MPs Gregory Campbell and Jeffrey Donaldson and Ulster Unionist peers Lord Kilclooney and Lord Empey.
The Independent North Down MP Lady Hermon also attended as did SDLP MPs Alasdair McDonnell and Mark Durkan.
Newly elected Sinn Fein TD Michael Colreavy who represents Sligo North Leitrim in the Irish Parliament, said the visit of the Queen was "premature" although he said those opposed to the trip should not protest.
An exact date for the visit has not been made public, but it is widely anticipated that the Queen will visit the Irish Republic in May over a three day period.
Irish government sources have said further details will be made public in early April.
It will be the first visit by a British monarch to the southern part of the island of Ireland in 100 years.