Joanne Mathers: call for HET probe into 1981 murder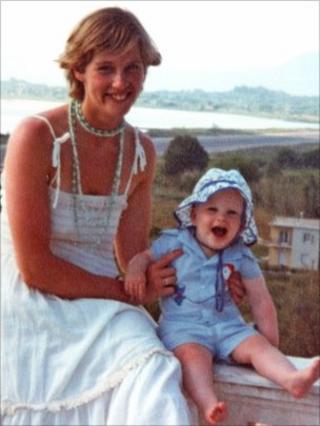 DUP MP Gregory Campbell has backed calls for a fresh investigation into the murder of a woman by the IRA in Londonderry almost 30 years ago.
Mother-of-one, Joanne Mathers, 29, was shot dead as she collected census forms in April 1981.
Her husband, Lowry Mathers said he wants the Historical Enquiries Team (HET) to look at her murder and see her killer brought to justice.
Mr Campbell said an investigation could bring many benefits for little cost.
"What we need to do is try to find and establish who the perpetrators were and ensure whatever limited form of justice all these decades later," he said.
"This could at least help to bring some closure to the Mathers family."
Mr Mathers, who is from Bready, County Tyrone, said that advances in technology meant the HET might now get answers regarding the shooting which happened in the Gobnascale area of Derry.
"I would like the case re-opened and whoever was in charge of the IRA at that time brought to justice," he said.
"Back then, the only thing I was told was that the gun that killed her was used by the IRA for punishment shootings.
"Seemingly they have traces of blood at the house on Anderson Crescent where she was shot."
Mr Mathers said he has never understood how someone could shoot an innocent woman.
"I don't know how they can live with their conscience, and it's time we got justice," he added.
Son
He said he thought his life was over when his wife was killed.
"I just felt like a part of me had died," he said.
"I only coped because of my son Shane, I had a responsibility to do my best for him."
Shane Mathers was nearly two years old when his mother was shot and does not have any memory of her.
"He only has photographs and what I tell him," Mr Mathers said.
"I think it is so sad that she wasn't here to see the man he has grown into.
"She wasn't there for his first day at school, or to see him succeed - he ended up as deputy head boy at Foyle College.
"He went on to get a first class honours degree at Queen's just like his mother and he's now senior town planner, just like she was."
Mr Mathers said his son had "done very well for himself" and he was "proud of him".
"The best thing is that he's so like his mother, every time I see him I see Joanne," he added.
In a statement, HET said it would be reviewing the circumstances and investigation of the murder.
"The HET deals with families on a strictly confidential basis and works to answer as many of their questions as possible, and also to identify any potential evidential opportunities.
"The HET has completed reviews on almost 1100 cases relating to 1400 deaths," a spokeswoman said.
Traditional Unionist Voice leader, Jim Allister, said calls to re-open an investigation into the murder were "both timely and right".
"This was one of the most callous and vile murders the IRA ever carried out," he said.
In a statement on Thursday, a Sinn Fein spokesperson said the families of those killed during the Troubles "had every right to pursue whatever channels are open to them to get the truth of the circumstances of the deaths of loved ones".
"The family of Joanne Mathers are entitled to the same considerations as all others looking for answers," the statement added.