Ireland to make England work for Rugby Grand Slam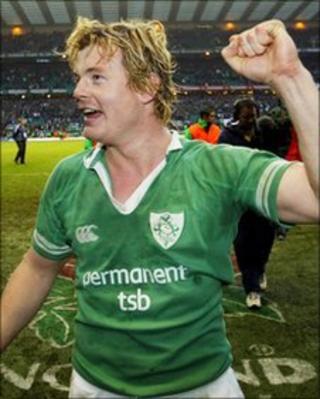 The pressure is mounting as Ireland take on England in Dublin on Saturday for the climax to the Six Nations.
Ireland can't win the Grand Slam this weekend, but they may be able to stop England from pulling off a clean sweep.
The Irish team defeated England at Croke Park on their way to the Grand Slam two years ago.
Ireland captain Brian O'Driscoll said England were bound to feel under a certain amount of pressure.
"They will have some nerves, like you would for any Grand Slam game and it's our job to try to bring those nerves out and compound them," he said.
"Just because you find yourself at the big occasion it doesn't mean you are owed anything. You still have to grind it out."
O'Driscoll was captain in 2003 when Ireland lost 42-6 to an England team led by Martin Johnson in a Grand Slam decider at the old Lansdowne Road.
Ireland are one loss away from equalling their worst Six Nations performance of 2008.
O'Driscoll seems determined to make the English work hard for the Grand Slam.
"It's always a huge game for us because of the history between the countries and because of the anticipation of the whole nation, not just the rugby supporters, any time we play England," he said.
"The fact England are playing for a Grand Slam heightens the anticipation from an English perspective, but also to a degree from an Irish perspective in that there is an opportunity for us to deny them something."