Minister announces a relaxation of planning rules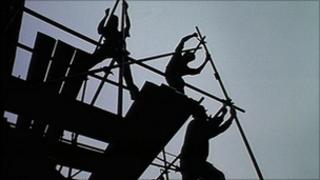 From next month homeowners in Northern Ireland will find it easier to carry out home improvements.
Small extensions, conservatories and some roof alterations will be allowed without the need to seek planning permission first.
Environment Minister Edwin Poots announced the changes on Friday.
He said: "The measures will increase the range of householder development that no longer needs planning permission."
Changes will include small house extensions and conservatories, roof alterations, porches, sheds and green houses, oil and gas storage containers and chimneys, and flues and decking.
"The new arrangements will also introduce new domestic permitted development rights for renewable energy technologies such as solar panels, heat pumps and biomass fuel storage containers", Mr Poots added.
"I want to make it easier for homeowners to undertake these types of minor developments to their homes."
From 6 April, homeowners will be allowed to install domestic micro-generation equipment including solar panels, ground and water source heat pumps and biomass fuel storage without planning permission if within set limits.
Previous rules stating extensions had to be within 10% of the existing house size to avoid the need for planning permission will also be relaxed.
The fitting of dormer windows and rear extensions will not require official consent when the changes come into effect.
Mr Poots made sure to emphasize there will not be a total relaxation of planning requirements.
He said: "Importantly the new rules strike a balance between freeing homeowners to make improvements and limiting the size of an extension so that neighbours are protected.
"It is important to point out that larger more intrusive extensions will still require full planning permission."