Police ombudsman to investigate car crash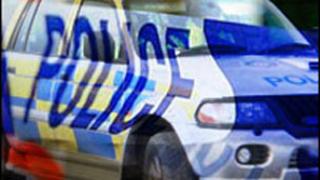 The Police Ombudsman is investigating the events surrounding a fatal accident on the Frosses Road between Ballymena and Ballymoney on Thursday.
Julia Kerr, 32, had been arrested for a motoring offence and taken to Ballymena PSNI station on Wednesday evening.
On Thursday, she went to Ballymoney PSNI station and left at about 0900 GMT. She died in a car accident shortly afterwards.
The ombudsman's office has appealed for witnesses.
A spokesperson said an investigation was normally carried out whenever a person had died following contact with the police.
They want to speak to anyone who may have known Julia Kerr and was in contact with her on the evening of Wednesday 16 March.
"We would also like to hear from anyone who may have seen her and the yellow Renault Megane car with the registration RBZ 1695 between the hours of 0800 GMT and 0920 GMT on Thursday 17 March, as this may provide us with information that will help our investigation," he said.
Anyone with information can contact the Police Ombudsman's Witness Appeal Line on 0800 345 7106.