Police appeal over paramilitary shooting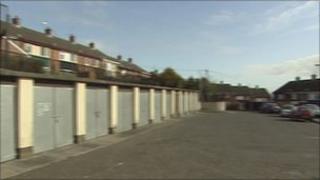 Police have appealed for information about a paramilitary style shooting in west Belfast on Friday night.
Two men aged 19 and 23-years-old, were confronted by three masked men close to garages near Culmore Gardens at about 2000 GMT.
The 19-year-old was shot in the leg. The 23-year-old suffered a slight injury to his leg after an attempt was made to shoot him in a similar way.
They were taken to hospital and treated for their injuries.