Woman accused of attempted murder returned to custody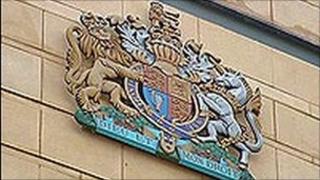 A 35-year-old woman accused of attempting to murder her partner, after she stabbed him in the neck and leg, has been returned to custody.
Caroline Maria McDonnell, from Doon Road in Belfast, was charged with trying to kill Gary Lomas on 3 March.
Mr Lomas was treated in hospital and had life saving surgery.
She was released on bail on Wednesday but breached her conditions less than 24 hours later.
Belfast Magistrates Court was told on Saturday that within hours of being released, Ms McDonnell was arrested by police because she was drunk, and had not signed in at her local police station.
Her solicitor applied for her to be re-released but District Judge George Coner refused the application.