Report on Protestant working-class and education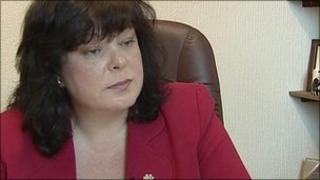 The findings of a report aimed at improving educational standards among young working-class Protestants in NI have been published.
The report says Protestant children from disadvantaged backgrounds are more likely to leave school without qualifications than Catholics counterparts.
East Belfast MLA Dawn Purvis said: "A socially disadvantaged Protestant in a state school has a one in 10 chance of attending university."
"That is a damning statistic for us as a society and for the politicians who oversee our education system.
She said the report made recommendations about how to counter "this shocking and persistent trend".
"If these recommendations are introduced, it would improve outcomes for not only young Protestant males but for all of our young people."
Ms Purvis said some of the recommendations would require "serious investment", but others "were almost cost-free".
Dr Peter Shirlow from Queen's University Belfast, who led the research, said it was people, not just politicians, who must take action.
"It is crucially important that political leadership is given, but it is also crucially important that members of that community start to understand what their actions lead to," he added.