Sunday World to pay libel damages to Dundonald GP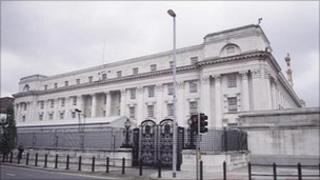 A Dundonald GP is to receive libel damages over false newspaper allegations linking him to a neighbourhood dispute involving a former glamour model.
An apology was also issued to Dr Laurence Haslam as part of the settlement of his case against the publishers of the Sunday World.
Dr Haslam sued over an article in August 2008 in which the ex-model claimed that he had become involved in an ongoing row she was having with one of his relatives.
In a statement read out in the High Court in Belfast on Tuesday it was accepted that the story, headlined 'Not What The Doctor Ordered', was factually inaccurate and defamatory.
It said that the article alleged that Dr Haslam had acted dishonestly and unprofessionally.
"Prior to publication of the article the defendant attempted to contact the plaintiff on two occasions. Further, it relied upon Carrickfergus Mental Health Trust documentation which has proven to be incorrect," it said.
'Fully vindicated'
As well as withdrawing the allegations, the defendant confirmed Dr Haslam is a medical professional of the highest moral standing and apologised for publishing claims which should never have been made.
The court was told that Dr Haslam is to receive substantial damages and his legal costs as a mark of the defendant's regret.
Following the outcome, the GP's lawyer said: "Despite having hoped for a resolution at a much earlier stage, my client, Dr Haslam is delighted that his reputation has been fully vindicated and that the record has now finally been set straight."