Cheaper generic drugs recommended by health review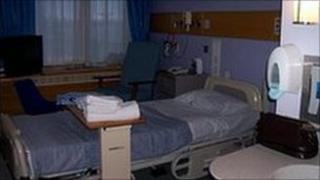 Health and social care staff need to be more productive and the use of cheaper generic drugs must be increased, according to an independent review.
The Appleby report was commissioned by the Department of Health and cost more than £45,000.
It highlights that all health services face the most severe cuts since World War Two and recommends more efficient use of acute hospital beds.
The report also confirms that NI has 9% greater need compared to England.
Professor John Appleby is among the UK's leading economic experts.
While his report identifies a £1bn funding gap, he has higlighted that there is up to 30% less inpatient and A&E activity per head than in England, suggesting staff could be more productive.
His calls for greater use of cheaper drugs could make annual savings of around £60m.