Benefit fraudster spent £96,000 on dying friend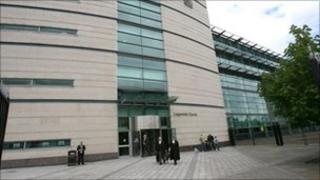 A man who spent his inheritance to let a terminally ill friend live out his days in the Canary Islands, has been freed by the Crown Court.
The court heard that while his friend was in Lanzarote, David Laurence Foley, 52, remained in Belfast.
He claimed almost £36,000 in income support and housing benefit on his Russell Court home.
He was given the maximum sentence of 240 hours community service.
Releasing him, Judge Gemma Loughran said that Foley knew exactly what he was doing when claiming benefits he was not entitled to and had behaved in a "totally reprehensible and dishonest way".
A prosecution lawyer said that in September 2005 Foley received a £96,000 inheritance, but failed to tell the authorities of the windfall, continuing to claim benefits, amounting to £35,698.98 for income support and housing.
He added that while normally confiscation proceedings would be taken against such fraudsters in an effort to recoup benefits, as Foley had no discernable assets, this action would not be taken.
A defence lawyer said Foley was re-paying the authorities just under £20 a week from the Disability Living Allowance he received for alcoholism and depression.
He said that the inheritance Foley received from his godmother, was largely spent to allow a life-long terminally-ill friend to live out the last 13 months of his life in Lanzarote.
The lawyer added that when Foley initially began claiming benefits he was entitled to them and the problem only arose when he had to renew his application and did not inform the authorities of the change in his circumstances.