Policing board publishes plan for next three years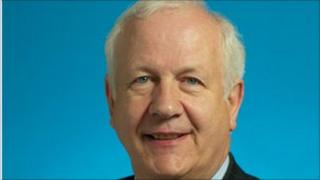 The Northern Ireland Policing Board has published its plan for policing over the next three years.
Tackling anti-social behaviour, having more officers on the beat and improving relationships with the public are at the heart of the strategy.
The board, alongside the chief constable and the justice minister have set targets for the PSNI.
The strategy also focuses on tackling human trafficking, prostitution and improving investigation of rape cases.
Acting chair of the board, Brian Rea said: "This year the plan sets out nine performance indicators and 19 targets.
"Policing with the community is essential to police service delivery and, to reflect this, a target has been set to ensure progress is made in implementing the Policing with the Community Strategy 2020," he said.
"The year ahead will also bring significant challenges for policing in Northern Ireland and the current economic situation undoubtedly will impact on all public services and resource priorities.
"We also continue to be mindful of the environment in which the police service operates and the threat that exists.
Consultation
"For the next year the board will oversee, scrutinise and report on performance across all aspects of this plan; ensuring the delivery of the best possible policing service for the community being served."
Justice Minister David Ford said: "Policing is delivered best when it is delivered locally, in partnership with, and supported by, the local community.
The policing plan reflects the shared priorities of the chief constable and the board and acknowledges the high expectations that the community has of its police service."
The minister added that the recent financial package agreed with the Treasury would help the police deliver on its commitments.
David Ford said that policing in Northern Ireland remained a dangerous job.
"With an additional £244.5m over the next four years, I have every confidence that the PSNI, supported by the board and the public, has both the resources and the ability to effectively tackle the threat to peace and stability in our community and deliver its responsibilities for personal policing."
Chief Constable Matt Baggott said the plan was important as it set out the priorities of the PSNI for the next four years.
"It captures the ambitions agreed by both us and the policing board," he said.
"Each of the priorities in this plan have been identified and agreed following an extensive consultation process across all communities in Northern Ireland.
"In the coming weeks, we will also launch a set of commitments that will underpin our delivery of personal policing.
"They outline what you can expect from us when you ask us for help, and will enable us to be held to account for the delivery of personal policing across all communities."