Consumer council overpay staff in salary irregularities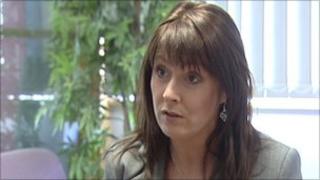 An independent audit of the Consumer Council has found it overpaid 29 members of staff £274,000 over the past six years.
Antoinette McKeown, Consumer Council chief executive, said she wanted to apologise for the mistake.
"It shouldn't have happened and I am fully committed to resolving this matter promptly and ensuring that it doesn't happen again," she said.
DETI chair, Alban Maginness, said they need to explain how it happened.
"It is very, very disappointing and quite embarrassing for the Consumer Council," he said.
"The only thing I would say is that the council identified the problem themselves and they are taking steps to remedy this as quickly as possible."
Commitment
In a statement Ms McKeown said the Consumer Council was focussed on managing public money effectively.
"We know that NI citizens expect us to manage their money well and we didn't on this specific issue."
"We will work to rebuild confidence amongst the Northern Ireland public," she said.
"We are also working with our sponsoring government department (DETI) to address these issues.
"Because of this and our duty of care as an employer, the Consumer Council is mindful of contractual and legal implications for staff involved - therefore, we cannot say more at this time.
"However, I can give an absolute commitment that whilst we work to resolve this current issue, we will not be deflected in our core mission to represent and speak up for consumers in Northern Ireland."