Suspended sentence for Belfast petrol bomber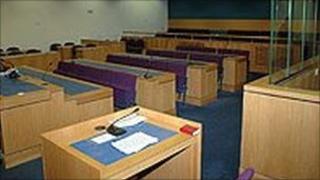 A 19-year-old Belfast man who threw a petrol bomb at police during rioting on the Ormeau Road on 12 July last year has been given a suspended sentence.
Daniel McGeown of Hatfield Street pleaded guilty at Belfast Crown Court on Friday to throwing the petrol bomb which fell short of its target.
He was sentenced to 30 months imprisonment suspended for three years.
The judge said he had, with some hesitation, suspended the sentence because McGeown had pleaded guilty.
Judge Patrick Lynch said petrol bombs were "potentially lethal and capable of causing extremely serious injuries".
He added, however, that there was no evidence that McGeown had been involved in a sustained attack on police lines at "a sectarian interface during a particularly sensitive time of the year".
The judge said the courts must "stamp upon these reprehensible attacks," but he said McGeown had pleaded guilty at the first opportunity and he was "with some hesitation giving him a chance by taking the unusual course of action of imposing a suspended sentence".