Donegal dating agency not negligent over introductions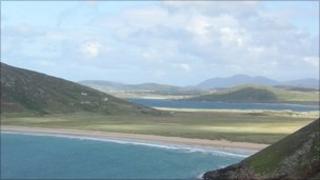 A Donegal dating agency has been acquitted after a woman client alleged men she had been introduced to had "groped, assaulted and battered" her.
Annmarie McBrearty, 35, of Oldtown, Letterkenny said she had met four men without finding romance.
Donegal District Court Judge Kevin Kilrane dismissed a claim for more than 6,000 euro for negligence, breach of duty and fraudulent misrepresentation.
The judge said he found both sides in the dispute "absolutely honest".
The woman paid 600 euros to the Happy Matchmaker agency for 12 introductions but claimed that after four introductions it became clear the "prospective suitors" had not been vetted or screened in any way.
As a result she said she was "groped, assaulted and battered without lawful excuse."
She claimed one man wanted her to move in with him for the weekend on only their second date.
Another, the fourth, kissed her on the mouth and put his tongue down her throat to her disgust.
Happy Matchmaker owner, Mary Mitchell of Ballintra, denied negligence and explained to the court her vetting procedures.
Judge Kilrane said man number one was shy and nothing happened when they met to explore the possibilities of extending the relationship.
Man number two was "more unmannerly" and said he would see "what else" the agency had to offer.
Number three was "desperate for a partner". It didn't work out.
Number four may have been offered a peck on the cheek; there was a misunderstanding when he kissed her on the mouth but there was no suggestion the man was anything but over-enthusiastic.
The judge said none of the evidence related to sexual predators and none of the men in the case fitted into that category.
The judge made no order on costs.