McAleer and Rushe loans taken over by Nama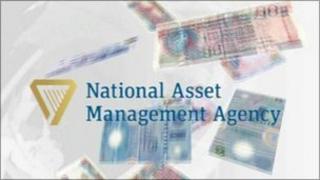 One of NI's largest property firms has said some of its bank loans have been taken over by the Irish government's National Asset Management Agency.
Cookstown-based firm McAleer and Rushe has confirmed that some of its £61m in borrowings are now owed to Nama.
Nama was set up as part of the response to the property and financial crisis.
McAleer and Rushe said it had submitted a business plan to Nama which assumed that all its loan facilities would stay in place.
The firm said it was "actively engaging" with Nama but has not yet received the agency's view on the business plan.
Nama's job is to buy and manage property loans held by Dublin-based banks.
McAleer and Rushe, which is owned by Seamus McAleer and Eamonn Laverty, has been responsible for major development schemes across the UK and Ireland.
In recent years its focus has been on cities in England. It is currently planning developments in Sheffield, Leeds and Newcastle.
A luxury hotel it built in central London is for sale with a £200m price tag.
The firms just-published accounts for the year ending March 2010 show it made an annual operating loss of just under £3m. Exceptional items took the pre-tax loss to £10m.
Over the year shareholders funds fell from £17m to £6m while net debt was reduced from £68m to £59m.
The highest paid director received £407,000.