1,200 workers at HCL BPO Services given jobs warning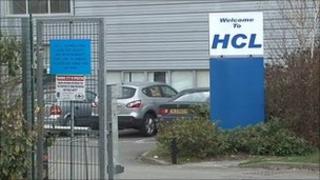 More than 1,200 workers at one of NI's biggest call centre companies have been told to accept less favourable terms and conditions or lose their jobs.
They work at HCL BPO Services (NI) Ltd which has sites in Belfast and Armagh.
They provide customer support and sales services for big companies like BT, Abbey and Thames Water.
In a letter to staff, the company's NI managing director said two major clients had asked for big cuts in the cost of their contracts.
Anita Barnard told workers that HCL BPO (NI) Ltd had been making losses for the last two years, and expected to do so again in 2011.
She put forward a list of proposed changes in pay and conditions.
This included a freeze on annual salary increments and cuts to a range of employee benefits, including payments to the relatives of workers who die and insurance for those who get serious illnesses.
Workers were told that after a 90-day consultation period they would be presented with new contracts. Ms Barnard said if staff did not sign the contracts, their employment would "terminate".
One worker who contacted the BBC said staff were "at a loss" and were "afraid of losing their jobs".
The company does not recognise trade unions.
It is understood Employment Minister Danny Kennedy is to be asked to get involved.
In the last seven years the company has received almost £5.5m in public money from Invest NI.