House is 'gutted in east Belfast arson attack'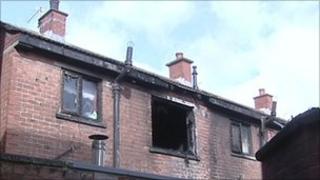 Police are investigating two suspected arson attacks in an east Belfast street.
In the latest incident, a house at St Leonard's Crescent was almost destroyed in a blaze.
Residents on the street want alleygates installed to cut off access to the backs of their homes.
But they have been told there is no money to pay for them and if they want them, they will have to pay the estimated £8,000 to £9,000, themselves.
Police have appealed for information about the incidents.