Belfast's Natasha Kelly up for human rights award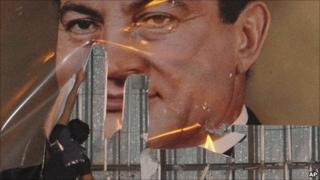 A Belfast girl has been shortlisted for Amnesty International's Young Human Rights Reporter of the Year award.
Natasha Kelly, 11, from Belfast Royal Academy, is through to the finals.
Nearly 600 children from across the United Kingdom entered the competition, which is being run by Amnesty International UK and LearnNewsdesk, the education arm of the Guardian website.
Natasha wrote about the recent protests in Egypt.
Julie and Mervyn Kelly, Natasha's parents said they were "over the moon" at their daughter's achievement.
"We are very proud of her. She chose a very worthwhile subject to write about and spent time and effort researching and writing the article," they said.
Cathal Little, teacher in Belfast Royal Academy's English Department, said the school thought it was "a terrific achievement".
"As her English teacher I am familiar with the high calibre of work she produces; she is a talented student and I feel that she has a natural affinity with the written word," he said.
"Everyone in the school extends their congratulations and full support to Natasha. We wish her all the best for the final shortlisting."
The winner's work will be showcased at Amnesty's annual media awards in central London in front of an audience of hundreds of the nation's top journalists on 24 May.