Study flags prescription errors at NI nursing homes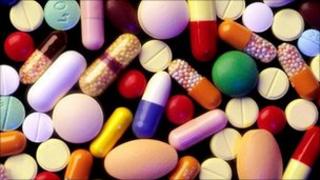 Seven out of 10 older people in nursing homes in Ireland are getting at least one inappropriately prescribed medicine, according to a study.
The research was funded by the Centre for Ageing Research and Development.
It looked at 600 older people in long-term care in Northern Ireland and the Irish Republic. They were receiving on average 11 medicines each.
CARDI Director Dr Roger O'Sullivan said the growing population made the issue important.
"It is essential we look at aspects of elder care and health so that policy and planning is effective and resilient for the future," he said.
"Inappropriate prescribing of medication can have adverse risks on an individual's health, but it is also costly and wasteful.
"This research offers timely and important information to help policy in the area of prescribing for older people."