Derry-Londonderry captain appointed for Clipper race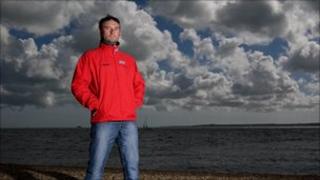 The captain for the Derry-Londonderry team in the Clipper round-the-world yacht race has been unveiled.
The city will be an official host port welcoming the fleet in July 2012, after the final transatlantic stage of the 40,000 mile race.
Mark Light, 39, from Gloucestershire is one of the ten elite yachtsmen who will lead teams in the event.
"It's great to have been appointed to lead the Derry-Londonderry team, " he said.
"The leg I am most looking forward to is crossing the greatest ocean on the planet - the mighty Pacific - but the stopover I am looking forward to most is of course, Derry-Londonderry.
River Foyle
"Sailing down the River Foyle into the heart of the City of Culture to a fabulous reception is going to be unbeatable!"
The Clipper Race, which is the longest ocean race in the world, celebrates its 15th anniversary this year.
It was set up by Sir Robin Knox-Johnston, the first man to sail solo, non-stop around the world.
It was designed to give ordinary people with no sailing experience a taste of adventure.
The teams will be made up of people from all walks of life and organisers hope that local men and women will also be inspired to get on board and represent their city on a global stage.
More than 5,000 people have been introduced to sailing through the Clipper training program